Complycare's Brand New Comic Series : EF DI SI Comic Series #1
We're excited to be launching our brand new comic series called EF DI SI Comic Series!
This comic series is meant as a light hearted commentary of stories shared with us or read in the media on the problems faced by the Family Day Care sector. It is meant to educate, enlighten, question but in no way, is it meant to ridicule. All characters are fictional. You are welcome to share your stories by sending it to enquiry@complycare.com.au
The series is run by Complycare and will be produced and shared every 3-4 weeks.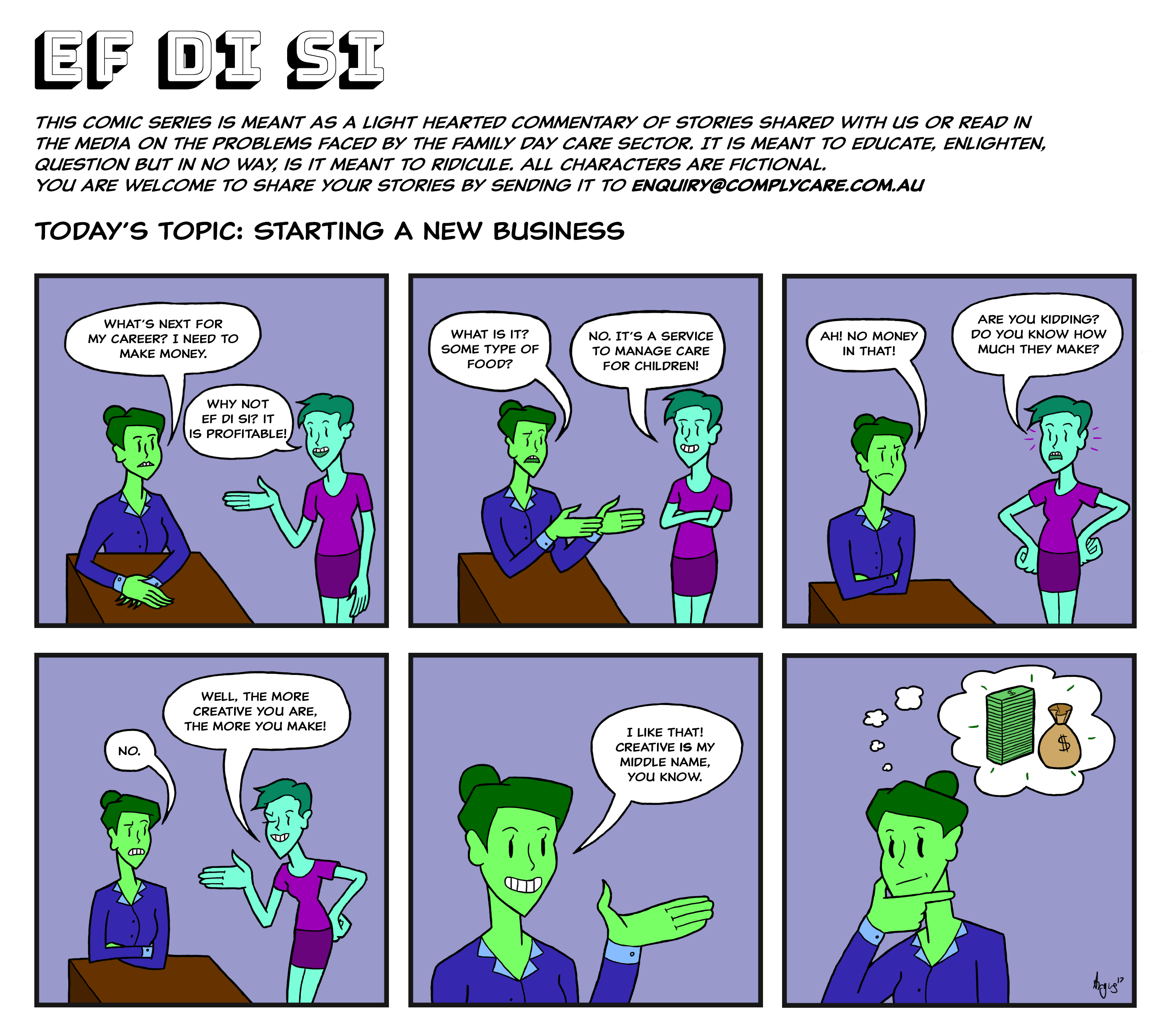 Keep your eyes peeled these next few weeks for more! Spread the word and share this with your friends…
Lifting the Industry Standard
Complycare supports Family Day Care services with the necessary tools to perform at the highest quality level. Our resource, built as a Quality Management System is the safest and most reliable way to record, store and retrieve all of your records of evidence which demonstrate your compliance with the regulations.

Our software helps to reduce the impact on our environment.

Complycare has simplified your compliance requirements. You have nothing to lose and everything to gain by embracing change!
Thank you for using Complycare.
Not yet a customer? Take advantage of our 30 day Free Trial.